PLEASE SEE OUR CALENDAR FOR ALL THE UPCOMING AND EXCITING COMPETITIONS - WE HOPE TO SEE YOU THERE SUPPORTING US...
In keeping with our spirit through service learning component; the 2015-2016 LA DREAM have been out and about serving in the community!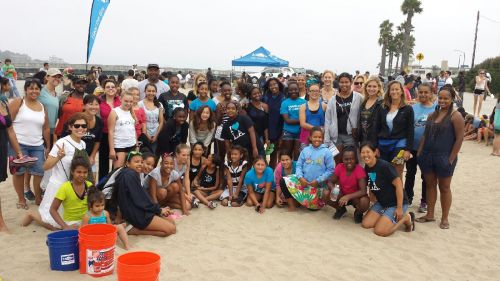 Spirit Through Service: Annual Events
LA Dream is a faith based and service-learning program. Our LA Dreamer's Foundation board sponsors service events. All our athletes are expected to participate in monthly service events to help their community. Service events are also a great way for the entire family to participate! Athletes that attend a certain number of events are eligible for a Gold Bow Award! More info will be given out at the parent meetings. Please mark these dates on your calendar:
Heal the Bay - Beach Clean Up!
Lunches with Love - Making lunches for the homeless
AIDS Walk LA - Cheering on walkers
St. Jude's Hospital - "Give Thanks" Walk
Westside Food Bank - Food Sorting
Children's Law Center LA - Each team adopts a foster child for the holidays
Angel Bins
Operation Gratitude
American Diabetes Association Bike Ride